Welcome to Epique
6885 Pelican Bay Blvd, Naples, FL 34108
A gorgeous complex that is under construction and selling units now
Epique
is one of the most upscale, luxurious complexes in Pelican Bay. Construction on this stunning new building is expected to begin within the next five months, and units are already up for sale. If you're interested in moving into a luxury community where you can experience all the latest amenities, Epique should be at the top of your list.
Space for Everything You Need
Units in Epique start at 4,000 square feet, which means plenty of space for everything you need. Whether you're looking for multiple bedrooms so that you have space for the entire family and your guests, or you're simply seeking out large rooms for entertainment and comfort, you'll find everything you're looking for in Epique.
Amazing Luxuries
As you explore the gorgeous Epique apartments, you'll find all the luxuries you could possibly imagine. Not only will you find high-quality appliances, but you'll also note the Everpure water filtration system and Sub-Zero under-counter refrigerated drawers at the wet bar in the kitchen. The bathroom includes walk-in showers, dual shower heads, and an elongated toilet and bidet in the master bath. Dual closets in the master bedroom help ensure that there's plenty of room for all of your clothes, with extra space for a shopping spree (or several).
Out on the terrace, luxury amenities abound. Residents will find a built-in gas grill, under-counter refrigerator, outdoor-rated cabinetry, and everything they need to cook in the great outdoors.
Building Amenities
Living at Epique, you can expect resort-style amenities at every turn. Epique offers unparalleled service from a team of professionals who will ensure that everything in the complex stays in excellent repair. Residents can also expect fantastic outdoor recreational amenities, including exercise clubs, a private golf club, and plenty of walking and bicycling areas throughout the community.
Location and Convenience
Pelican Bay is the perfect place for real estate seekers looking for enhanced convenience and luxury. It's just 12 minutes from Downtown Old Naples and one minute to the Waterside Shops, with incredible golf courses just five minutes away. Not only that, but Epique is right on the ocean, where residents can enjoy the coastal lifestyle every day.
Pelican Bay also boasts two comfortable beach restaurants, which serve as the perfect spot for entertaining, taking a business meeting over a meal, or simply relaxing after a day at the beach. Even better, when you live in Epique, you won't have to worry about the vast crowds that often fill the roads in the local area, since you'll have your own private community to enjoy a life of luxury.
Nearby Options
While Epique is still under construction, there are still a number of fantastic properties in the Pelican Bay area that can provide immediate access and fantastic luxury amenities. In fact, there are other properties directly on the beach in Pelican Bay with even better views of the water. These buildings were built between 1993 and 2002, and we have sold and helped remodel units in each of these 10 incredible high-rise buildings. These buildings are also within walking distance of the top-rated Ritz-Carlton Hotel and Spa.
My wife is a skilled architect and high-end licensed interior designer who was asked by WCI, Inc. to design their models for each of these two buildings in 2002.
Check out her website
to explore more of those stunning designs and the accolades that she received for them.
Whether you're interested in purchasing a unit in Epique or another residence in pristine Pelican Bay, we can help. Contact Scott Sorenson today to learn more about the fantastic units available in these stunning properties.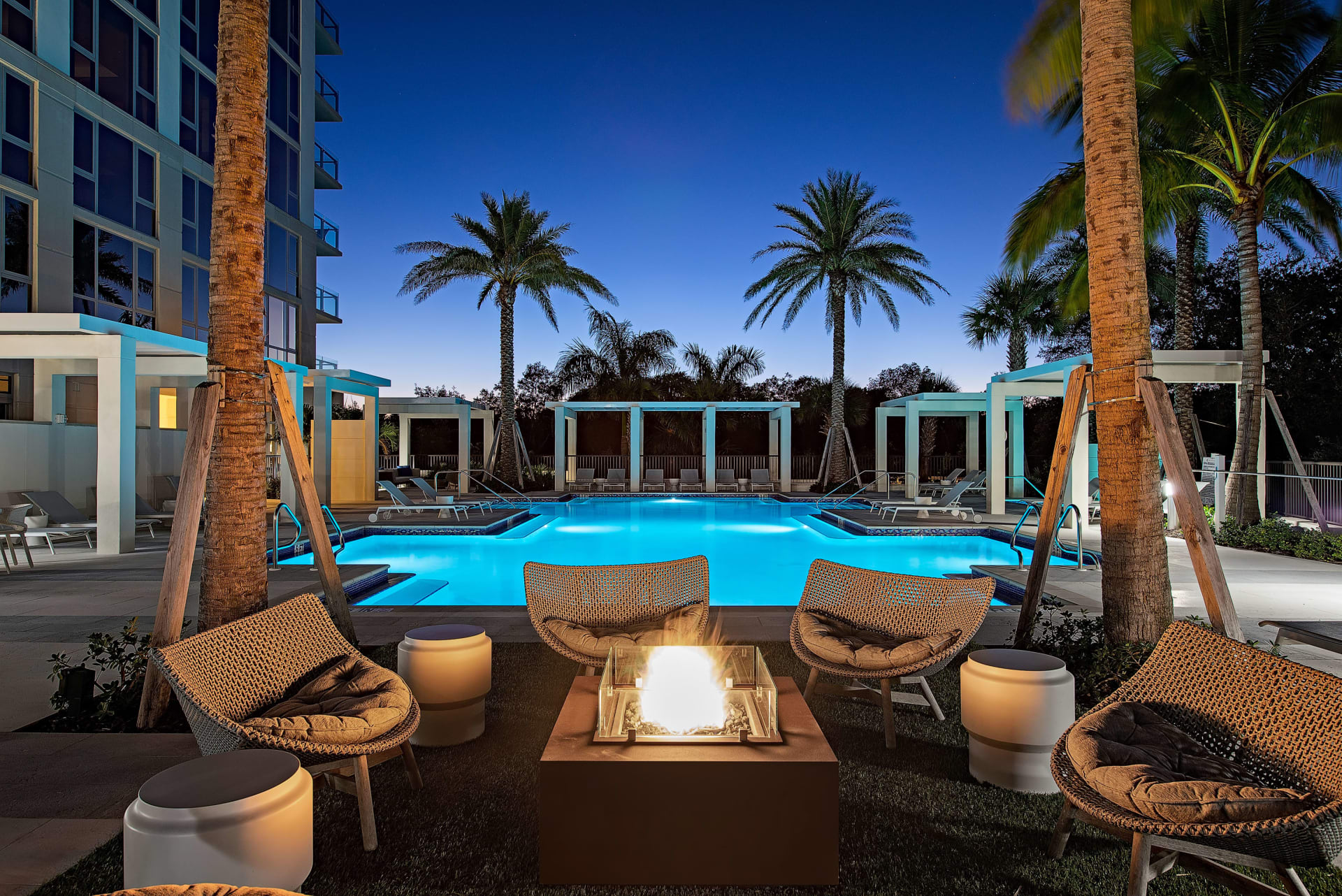 Estate Unit 1 & 4 Residence Features
Kitchen
WOLF®/SUB-ZERO® kitchen appliances with 48" natural gas rangetop
MIELE® dishwashers (2)
Imported upscale kitchen cabinetry
Pantry with pull-out shelves
CALACATTA GOLD marble or TAJ MAHAL quartzite countertops
​​​​​​​FRANKE stainless steel undermount sink
Oversized island with cabinets
DORNBRACHT stainless steel fixtures
INSINKERATOR® ¾ HP garbage disposal
EVERPURE water filtration system
Temperature controlled wine cellar
​​​​​​​SUB-ZERO® undercounter refrigerated drawers at wet ba
Interior
Mahogany veneer solid core double door entryway
8-foot solid core, paint grade flush panel interior doors
Ceilings – smooth white veneer plaster on underside of concrete (where exposed)
Ceilings (where dropped) – Level 5 Finish drywall (taped and prime painted)
Ceiling height 10'-0"± from top of concrete floor slab to underside of concrete ceiling slab, except where dropped to accommodate mechanical duct work, piping and electrical conduits
All walls Level 5 Finish drywall (taped and prime painted)
10-inch transitional style baseboards throughout
8-inch transitional style flat crown molding in elevator foyer, foyer, great room, living, kitchen, dining and master bedroom
All trim prime painted with nail holes filled
​​​​​​​All interior doors prime painted
Bathrooms
​​​​​​​Walk-in shower with frameless glass enclosure and marble tile in master bath
DORNBRACHT dual shower heads, rain shower head and handheld sprayer with separate controls in master bath
Dual master bath toilet rooms with frosted glass doors
TOTO® elongated toilet/bidets in master bath
Imported upscale cabinetry in all bathrooms
Quartzite vanity tops in all bathrooms
DORNBRACHT faucets in all bathrooms
KOHLER® white Ladena® enamel over cast iron sinks in all bathrooms
MTI tub in one secondary bath
Recessed LED lighting
Glass & Glazing
Laminated Impact Resistant glass in all windows and sliding glass doors in accordance with Florida Building Code 7th Edition (2020)
​​​​​​​Floor-to-ceiling 10-foot sliding glass doors
Sunset Terraces
WOLF® 36" built-in gas grill
BEST® 48" stainless steel range hood
SUB-ZERO® stainless steel undercounter refrigerator
FRANKE undermount stainless steel sink
DORNBRACHT stainless steel faucet
Outdoor-rated cabinetry
​​​​​​​LAPITEC® sintered stone countertop
Dual Closets in Master Suite
Ventilated wood closet shelving throughout
Security safe
Sunset terrace
Refuse/recycle chutes accessible at service corridor
​​​​​​Ventless gas fireplace in living room
Plumbing & A/C System
Fire protection sprinkler system throughout
Gas-fired central hot water system
Three-zone central air conditioning and heating system
​​​​​​​Rooftop cooling tower with water source heat pump air conditioning systems
Hardware
VALLI & VALLI brushed/polished solid stainless steel lockset hardware at entry doors
VALLI & VALLI brushed/polished chrome solid brass hardware at interior doors
​​​​​​​SCHLAGE® hardware on all interior A/C closets, storage rooms, stair towers and all common area doors
Additional Developer Provided Finishes
Two coats of single color finish paint on ceilings
Two coats of single color finish paint on walls
​​​​​​​Lacquer finish on all doors and trim
Natural stone and wood flooring throughout, per plan
Laundry
Two coats of single color finish paint on ceilings
Two coats of single color finish paint on walls
​​​​​​​Lacquer finish on all doors and trim
Natural stone and wood flooring throughout, per plan
ESTATE Unit 2 & 3 RESIDENCE FEATURES
Kitchen
WOLF®/SUB-ZERO® kitchen appliances with 48" natural gas rangetop
MIELE® dishwashers (2)
SUB-ZERO® full height wine cooler
Imported upscale kitchen cabinetry
Pantry with pull-out shelves
CALACATTA GOLD marble or TAJ MAHAL quartzite countertops
FRANKE stainless steel undermount sink
Oversized island with cabinets
DORNBRACHT stainless steel fixtures
INSINKERATOR® ¾ HP garbage disposal
EVERPURE water filtration system
​​​​​​​SUB-ZERO® undercounter refrigerated drawers at wet bar
Interior
Mahogany veneer solid core double door entryway
8-foot solid core, paint grade flush panel interior doors
Ceilings – smooth white veneer plaster on underside of concrete (where exposed)
Ceilings (where dropped) – Level 5 Finish drywall (taped and prime painted)
Ceiling height 10'-0"± from top of concrete floor slab to underside of concrete ceiling slab, except where dropped to accommodate mechanical duct work, piping and electrical conduits
All walls Level 5 Finish drywall (taped and prime painted)
10-inch transitional style baseboards throughout
8-inch transitional style flat crown molding in elevator foyer, foyer, great room, kitchen, dining, library and master bedroom
All trim prime painted with nail holes filled
​​​​​​​All interior doors prime painted
Bathrooms
MTI tub in master bath
DORNBRACHT tub faucet with handheld sprayer in master bath
Walk-in shower with frameless glass enclosure and marble tile in master bath
DORNBRACHT shower head, rain shower head and handheld sprayer with separate controls in master bath
Dual master bath toilet rooms with frosted glass doors
TOTO® elongated toilet/bidets in master bath
Imported upscale cabinetry in all bathrooms
Quartzite vanity tops in all bathrooms
DORNBRACHT faucets in all bathrooms
​​​​​​​KOHLER® white Ladena® enamel over cast iron sinks in all bathrooms​​​​​​​ Recessed LED lighting
Laundry
WHIRLPOOL® full-size washer and dryer
Imported upscale cabinetry
Quartz countertop with sink
​​​​​​​Upper cabinets above sink and washer/dryer​​​​​​​
Glass & Glazing
Laminated Impact Resistant glass in all windows and sliding glass doors in accordance with Florida Building Code 7th Edition (2020)
​​​​​​​Floor-to-ceiling 10-foot sliding glass doors
Dual Closets in Master Suite
Ventilated wood closet shelving throughout
Security safe
Sunset terrace
Refuse/recycle chutes accessible at service corridor
​​​​​​​Glass-enclosed library
Sunset Terraces
WOLF® 36" built-in gas grill
BEST® 48" stainless steel range hood
SUB-ZERO® stainless steel undercounter refrigerator
FRANKE undermount stainless steel sink
DORNBRACHT stainless steel faucet
Outdoor-rated cabinetry
​​​​​​​LAPITEC® sintered stone countertop
Hardware
VALLI & VALLI brushed/polished solid stainless steel lockset hardware at entry doors
VALLI & VALLI brushed/polished chrome solid brass hardware at interior doors
SCHLAGE® hardware on all interior A/C closets, storage rooms, stair towers and all common area doors
Additional Developer Provided Finishes
Two coats of single color finish paint on ceilings
Two coats of single color finish paint on walls
Lacquer finish on all doors and trim
​​​​​​​Natural stone and wood flooring throughout, per plan
Plumbing & A/C System
Fire protection sprinkler system throughout
Gas-fired central hot water system
Two-zone central air conditioning and heating system
​​​​​​​Rooftop cooling tower with water source heat pump air conditioning systems